Product Description
Rotor & Pad Installation Video
Kit includes:
2 ea front ccm rotors (390x32)
1 set front OE caliper spacers & mounting hardware.
2 ea rear ccm rotors (390x28 or 365x28)
1 set rear OE caliper bracket & mounting hardware.
1 car set brake pads made for CCB rotors.
1 car set rotor retaining screws.
SS brake line kit is an optional adder.
Installation Note:
Front kit - Fits OE 19" wheels w/o modification (front dust shield has room for 390mm rotors)
Rear kit - Require 20" or larger wheel and trim or removal of dust shield to install the kit due to the larger rotors.
For tracking and racing application we recommend purchasing this RB-CCB System Big Brake Kit with oversized rotors for optimal performance and durability.
Weight reduction:
| | | | | |
| --- | --- | --- | --- | --- |
| ROTOR WT. COMPARISON (LBS) | FRONT | REAR | TOTAL/SIDE | TOTAL/CAR |
| OE IRON | 28.2 | 22.5 | 50.7 | 101.4 |
| RB CCM BBK* | 13.8 | 11.8 | 25.6 | 51.2 |
| WT SAVING | 14.4 | 10.7 | 25.1 | 50.2(49.5% |
*Rear wt based on 365x28
This CCM rotor BBK is specially developed for Tesla Plaid & Long Range upgrade from stock iron rotors. They are made for an easy installation and 100% compatible with OE calipers (including the OE calipers and pads for ePB)
Easy to install.
All discs are made with RB Gen 4 CCM technology; long (continuous) carbon fibers and angle vanes.
CCM rotors have "Diamond hard" surface with excellent "Thermal Stability" so they will NEVER Wear*, Warp, or Crack like conventional iron rotors due to the heat. More advantageous for tracking/racing with proper brake pads.
Runs on street or tracks w/o temperature (cold or hot weather), or water (rain or car wash) effect.
Never rust, always looks like new.
Literally no brake dust.
Dramatically reduction on unsprung weight.
Improve driving comfort.
Inspiring braking confidence on tracks.
Substantial reduction on maintenance cost and downtime in pad and rotor replacements.
Save money than iron brake in the long run.
What's the difference between the front rotors in this kit vs. the economy kit using Corvette C7 ZR1 discs (2R47-ZR1)?
Compare rotor material RB - Continuous fibers vs. OE/Brembo's chopped fibers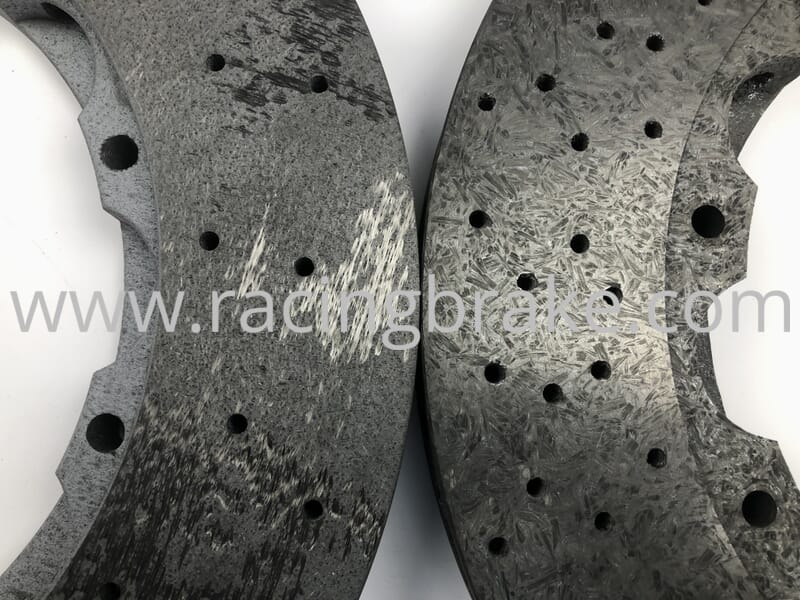 In Cooling Vanes - Angle (directional) vs. Straight (Better cooling efficiency)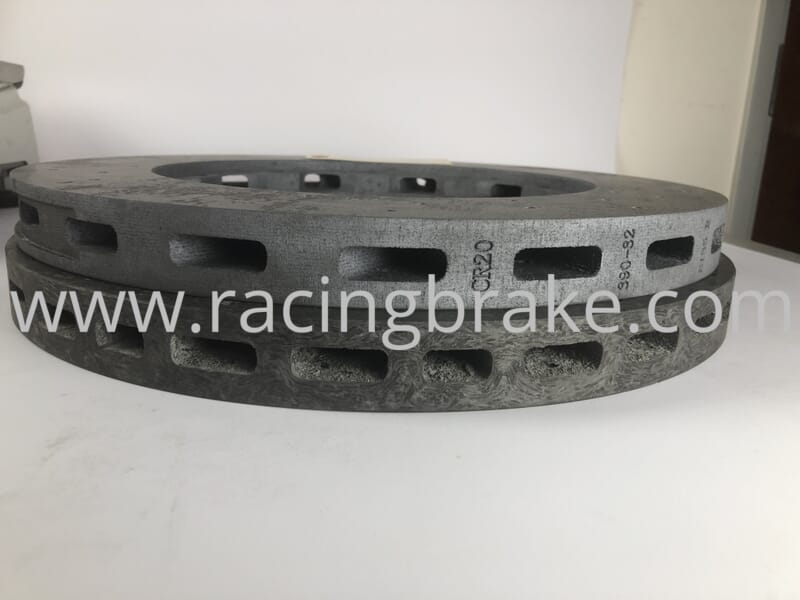 In Finish - Fully machined vs. as casted (Better look and balance)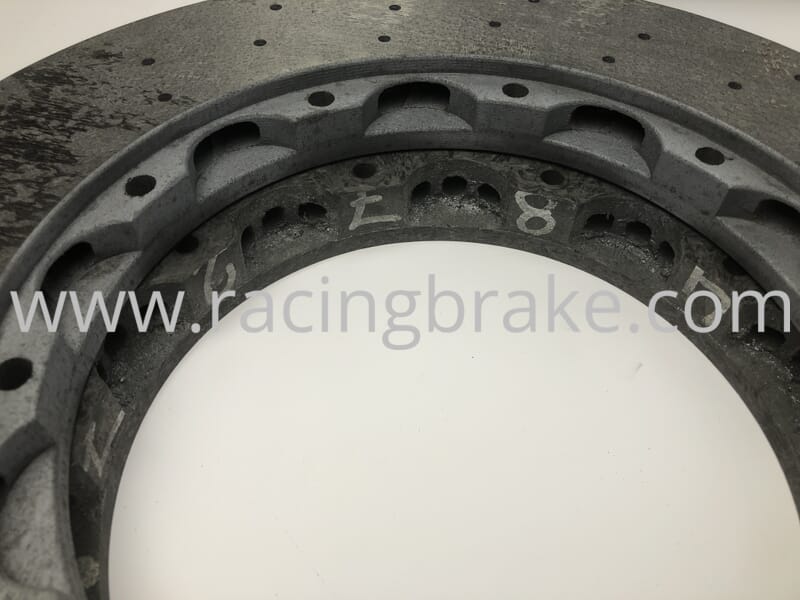 To determine a CCM rotor serviceability, we recommend visual inspection by monitoring the rotor surface, than weight measurement suggested by OE/Brembo, which can be misleading w/o factoring in the weight of braking debris deposited in the drilled holes.
*If a CCM rotor is frequently running over the threshold temperature, the carbon will start oxidizing (losing carbon) resulting "pitted" surface which would act like a super grinder that can quickly wear out a new set of pad in just a few laps.
Avoid:
Running rotor continuously above threshold temp @650F
Running brake pad below 1/3 of the lining material (~4mm)
*The only wear out item of a CCM brake system is likely only the brake pad, stick to above golden rule and you will then have an almost forever brake system.
Product Videos
Custom Field
Product Reviews